Mini Biography from IMDb (excerpt)
Paul Eiding, is an American actor, who is equally comfortable on stage, in front of the camera or behind a microphone. He is the voice of Perceptor, from the original Transformers, cartoon series (1985) and Transformers: The Movie (1986).

He is probably best known as Colonel Roy Campbell, in the Metal Gear Solid series. He is the narrator and Lazarus, in Diablo, Judicator Aldaris in Starcraft, and Grandpa Max Tennyson, in every Ben 10 cartoon series, including Ben 10, Alien Force, Ultimate Alien, and Omniverse, in which he also voices Blukic, Eye Guy, Liam, and others.

On camera, he appeared in Star Trek: TNG, as Ambassador Loquel. Paul has guest starred on Grey's Anatomy, CSI: Miami, The Drew Carey Show, ER, The West Wing, The Practice, My Name Is Earl, The Charmings, L.A. Law, Picket Fences, The Pretender, Providence and many other shows.

Paul, who is originally from Cleveland, Ohio, began his professional acting, directing, and writing career over 30 years ago. He sang, played bass, and directed the 3rd Infantry Div, Marne Glee Club, in Germany. Later, while creating and performing comedy sketches at the Brave New Workshop in Minneapolis,Mn, Paul also contributed as a writer/actor to National Public Radio's, "All Things Considered" supplying topical satirical material. He has directed stage shows in Ohio, Wisconsin, Minnesota and California.

He moved to Los Angeles in 1983. The following year he received both an L.A. Drama Critics Circle Award and Dramalogue Award for his work in the critically acclaimed stage production of 'Cloud Nine'. He was a series regular on ABC's, The Charmings, and for two seasons, recurred as school teacher Jason Steinberg, on the highly acclaimed Picket Fences.

He is the voice of Pa Kent, in Superman vs The Elite, the bath house manager, in Spirited Away, and various characters in Pixar's Finding Nemo, WALL-E, Monsters, Inc, Up, Cars, A Bug's Life, and Monsters U.

Some other animated series work includes, The Toxic Crusaders, The Littles, Pirates Of Dark Water, The Real Adventures Of Jonny Quest, Sky Commanders, and Challenge Of the Gobots. He can be heard on classic series such as, The Jetsons, The Smurfs, Swat Kats, and Animaniacs.

His video game credits are extensive. He voiced Hojo, in Final Fantasy VII, Zephyr, in Ratchet and Clank, Galmar Stonefist, Felldir, and Septimus, in The Elder Scrolls: Skyrim, Zeus/Gravedigger, in God Of War, Theseus, in God Of War II, and 14 characters in Fallout 3. As the Executor in Starcraft II. He's the one who tells the player, "You must construct additional pylons." or "You need more vespene gas!"

A few other games, include: Resistance 3, Rage, Resident Evil: Revelations, Mass Effect 2, HALO: Reach, Guild Wars: Eye Of The North, Guild Wars 2, Jade Empire, Marvel: Ultimate Alliance, No More Heroes 2: Desperate Struggle, Starcraft 1, 2, 3, Diablo, 1, 2, 3, Star Wars: The Old Republic, and Warcraft III: The Frozen Throne.

Paul believes in the old theatre axiom, "The more you can do, the more you will do." To that end, he continues appearing in live theatre, as well as, television, webisodes, film, cartoons, voiceover commercials and games.

He has had the absolute joy of performing on stage with his entire family. Wife, Colleen and both daughters, are all actors. He happily admits, "Clearly, we're all crazy."

Paul attends conventions, and other personal appearances all over the world and truly loves to meet fans. +++++++++++++++++++++++++
Follow Paul on Facebook!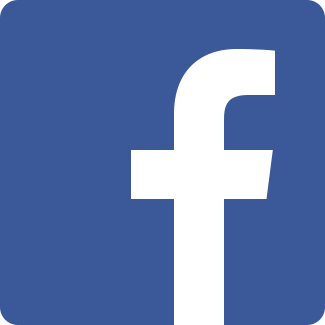 Follow Paul on Twitter!

Images copyright Paul Eiding 2020.